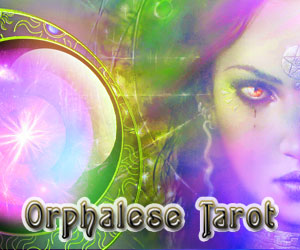 Welcome to the Orphalese Help and Tutorial Website!
Orphalese is a powerful software program that can be used to perform Tarot and Oracle Card, and Divination Tool Readings. This software is a must-have for the new or experienced Reader.
Download or upload Cards and create Notes to create a Deck. Download or create a Spread. Decks and Spreads can be used in any combination to create a Reading. Card and Spread Notes can be displayed on-screen and exported in a saved Reading. Use the Card Comparison Tool to display and compare the same Card from each Deck.